It is essential to keep computer parts safe during shifting from one place to another that's why how to ship a computer is an important question. As computer has some valuable assembled internal and external components, because of any moving mistake these would damage and cost you a lot for repairing or buying a new one.
When you think about the way of shipping a computer, you start thinking 'How would cushion it? What size box should use?' and prepare to pack that. In this article, we are giving an outline of some easy steps on how to ship a computer carefully, which may be helpful for you.
How to Ship a Computer: Follow the Steps
For shipping computers, some materials used for packing. They will protect your computer from damaging and minimize the risk while shifting. So let's see.
Materials
Air-cellular cushioning material like plastic bubble wrap.

Packing paper-like towels, washcloths, and sheets

Foam.

Styrofoam peanuts.

Thick-walled box, packing tape, etc
Step 01- Back Up Your Documents
Back up your materials on an external disk or online service like Google. It ensures the safety of your files, images from in case the worst situation
Step 02- Unplug All Cables
Disconnect the computer cables. It Keeps all essential data in safety.
Step 03- Take Away the Hard Drive from the Tower
It's the irreplaceable part of your desktop computer and may be capable of movement. So you should preserve it carefully.
Step 04- Wrap All Components Individually
Wrap all parts of the computer like monitor, keyboard, mouse, tower, speakers individually, and printers, etc. to ensure maximum protection.
For Monitor
Use a heavy-duty box. Wrap the monitor in bubble wrap and packing paper. Then put the monitor in the box and fill other empty places in the box with cushioning.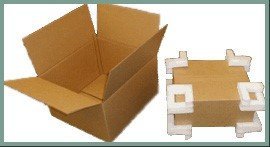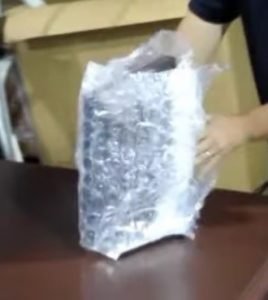 For CPU
Wrap it with bubble wrap and Styrofoam. It would be best if you pack it in the box in such a way that nothing can move after sealing the box.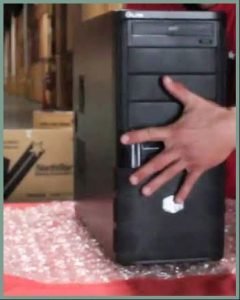 For Tower
Fill the bottom with packing peanuts. Then put the tower in the box and fill the remaining space with packing peanuts.
For Mouse and Keyboard
Need not any box because those can easily carry. Only pack it with bubble wrap.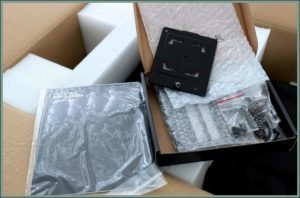 Step 05- Seal It with Packing Tape
After wrapping all computer parts, seal the boxes with packing tape. To get additional protection, you can use a plastic bubble from the outer.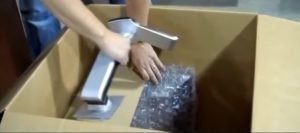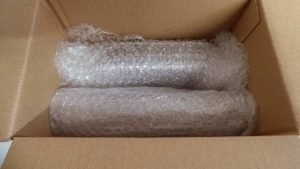 Precaution
Hard drive, memory card, and heavy-duty graphics card; some of the components of a computer are very fragile. Sometimes after plugin, the computer cannot run. So it would be best if you observe and carefully pack it.
Find a climate control storage unit because electronic materials are susceptible to both hot and cold temperatures. 
Conclusion
Electronics materials are highly subtle. So, it needs too much safety while shipping. Here we have tried to solve your problem on how to ship a computer. These steps are elementary and reliable.
The shipment may cost a little $20 to more than $200 that depending on boxes dimension, weight, and height. We think if you follow these steps, you would never worry while shifting.
More To Explore: