DISCLAIMER: THERE ARE AFFILIATE LINKS IN THIS POST. THIS MEANS THAT AT NO COST TO YOU, I WILL RECEIVE A SMALL COMMISSION IF YOU PURCHASE THROUGH MY LINK.
Are you looking for the most crucial question, what is the best resolution between 1080p vs 1440p, and which one should you choose?
Before that, it is essential to know what purpose you want to use. Then it is easy to choose.
You can opt for general purpose or gaming. Resolution is one of the main factors to consider when selecting a new display.
Also, a monitor's resolution and pixel density play a key role in maintaining the type, contrast ratio, backlight bleeding, brightness, and so on.
In 5 minutes, you will find out all your answers related to 1080p vs 1440p by reading this content. We present you with a guide to select the best options for your particular situation.
The Comparison Between 1080p vs 1440p
The most popular configuration currently used is 1080p, but 1440p is slowly gaining market share. However, there are some differences between them, which we discuss below.
First, we will show you the feature which will help you understand the difference between 1080p and 1440p. Given below:
Key Elements
1080p
1440p

Pixels

1920*1080= 2073600 pixels.

2560*1440=3686400 pixels.

Comments: The pixel density matters depending on how crisp and clear the image looks.

PPI

23" displays 95.78 PPI.

27" displays 108.79 PPI.

Comments: The more pixels, the larger the area, the higher the pixel density. Higher PPI gives you a better picture.

Aspect Ratio

1080p refers to the display / content ratio of 16: 9.

It has a ratio of 16: 9 to 2560 x 1440 resolution.

Comments: Both are the same ratio. This aspect ratio is most commonly found on monitors and TVs these days.

Usage

1080p is the best for regular use. 

1440p is the best use for gaming.
As you can see, 1080p vs 1440p have a lot to consider. For professional or daily use, many factors can be examined, regardless of the price and size of the monitor.
When it comes to gaming, you can choose between gameplay fluidity and better graphics unless you have a more expensive display / PC setup.
More About 1080p 
1080p is known as a Full HD, FHD, and BT.709 and contains 1920 x 1080 pixels making for a total of 2,073,600 pixels (2M Pixels). 1080p horizontally represents 1,920 pixels displayed across a screen and 1,080 pixels vertically below a screen.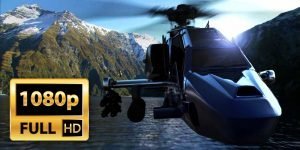 Applies to 1080p TV / Display / Media resolution where "P" means resolution "progressive," which means there is a true 1080 vertical line. FHD / Full-HD is the other most commonly used term for marketing this resolution.1080p refers to the display / content ratio of 16: 9.
1080p in Full HD offers up to five times better image quality than 720p, which is a significant improvement. It is the right choice for TV monitors and laptops, but it is suitable for conventional gaming consoles like PlayStation 1 and 2.
1080p requires less storage space, CPU power for decoding, and bandwidth (less buff) for transmission. 1080p supported by lots of hardware and easy to edit (requires a low beam computer). 1080p recorders are inexpensive, and there are several different types.
Disadvantages of 1080p
1080p is a lower resolution. To use the image at 1080p, crop or stabilize the footage in an image that is not sharper than straight 1080p. 1080p is less power to push the same number of frames.
More About  1440p
1440p is also called QHD or Quad High Definition and WQHD or Wide Quad HD. 1440p is a resolution with 2560×1440 pixels making for a total of 3,686,400 pixels. It is also the standard amount of 16:9 screens.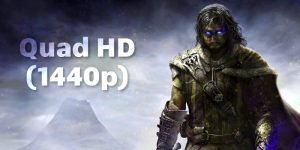 1440p mainly used in PC games. Also, it is one of the most readily available resolution tablets, Smartphones, and other devices.
The color and sharpness accuracy has been drastically enhanced, and it makes it easy to see the media on the big screen and provide a high-gaming setup.
1440p equals a large number of pixels per image, which delivers higher pixel density in standard screen sizes. The model has superior clarity to the image and many more details.
You will understand better by following diagrams.
Here,
1080p = 1920 x 1080 (Blue)
1440p = 2560 x 1440 (Orange)
Disadvantages of  1440p
One disadvantage of 1440p is that it requires more bandwidth to transmit and takes up more than 1080p of storage space. An active graphics card is required to achieve a playable frame rate.
Which Is The Most Valuable, and Which One Will You Choose?
The other most important factors to consider when choosing between 1080p vs 1440p monitor is a few things to keep in mind. 1080p is less expensive than 1440p.
You can choose whether it appreciates PPI differences in the same form.
| | | | | |
| --- | --- | --- | --- | --- |
| RESOLUTION | TOTAL PIXELS | 24″ MONITOR | 27″ MONITOR | 31.5″ MONITOR |
| 1920 x 1080 | 2,073,600 | 92 PPI | 82 PPI | 70 PPI |
| 2560 x 1440 | 3,686,400 | 122 PPI | 109 PPI | 93 PPI |
Increasing the resolution means more pixels need to be rendered, and this means it will be faster on your graphics card.
First, decide whether you want a larger screen size or better image quality, no matter what size you choose, and still increase the resolution. Second, your graphics card will process the same increase in pixels.
It's a good idea to check your graphics card's performance online benchmarks at both resolutions to see the difference in average frame rates.
Obviously, this will depend on your size vs. PPI preference, graphics card situation, and budget.
Hopefully, you find all your answers and choose a resolution between 1080p vs 1440p that fits your budget, your computer's configuration, and the desired frame rate.