Do you need a stylus to write smartly on your iPad? But in a fix, which one will be best for your iPad Air 2? Then, you inevitably get your solution here in this article.
There are a lot of models of stylus you will get to buy. But in reality, not everyone is ideal to use on all devices. Again there is a matter of quality also.
Keeping all these things in mind, we have brought a few quality stylus for iPad air 2, including detailed features and benefits. In this article, you get to know some great stylus pens to use on your iPad and have great writings.
Best Stylus For Ipad Air 2
Well, here are the seven best stylus for iPad air 2 that you can use without any second thought. Read further to know the perfect one for your iPad.
1. amPen Stylus– Quickly Reactive Ipad Stylus

The amPen introduces an amazing stylus for iPad air 2. It has the latest technology of fast responding feature that is quite impressive.
Its added benefit is that the rubber tip of the fiber hybrid is replaceable. So, no tension for buying another stylus frequently, you only need to replace the rubber tip.
Again, it is like a general pen shape and so, very light to carry. The stylus is available in five stylish colors-pink, black, red, silver, & white. Again it is not only compatible with iPad Air 2, but also you can use it in iPad air 3/4, air mini, Samsung edge series, etc.
Pros:
The tip on the top is replaceable
Durable and easy to carry
Rubber is not too hard not too soft
Superfast reactive technology
Cons:
 If something breaks inside the top clip, the clip always rattles
2. MEKO Stylus– A Stylus Compatible with All Touch Screen Devices

It is a stylus compatible with all types of touch screen devices. And MEKO company is giving an opportunity of buying a 2 in 1 pack series. With this series, you will be going to get two stylus with two extra rubber tips and two extra replacement disc tips.
The stylus gives you a real pen feeling. It has a 9mm pen tube with a 2mm rubber point. The rubber tip is replaceable, so no need to buy another.
The stylus is available in attractive, some colors-black, silver, golden, pink, purple, and blue. Each package includes one black and any other color of the stylus.
Pros:
Versatile one compatible with all touch screen devices
Replaceable rubber tip and replacement disc included
No plastic material, made of stainless steel & aluminum
Perfect for writing notes, drawing, playing
Cons:
The tip doesn't work without the plastic disc
3. MEKO 2nd Gen. Stylus– Upgraded Stylus with Thinner Disc Tip

MEKO brings another stylus series compatible with all touch screen devices, but this one is one step ahead for its thinner disc tips.
All the features of this series are the same as the previous one. But for its thin disc tip, writing or drawing on your smart device has become so comfortable.
It is also available two in one package. You will get the real pen feeling with this smart tool. It's another excellent feature that it is divisible into three parts, and the mini pen part is also useable and portable.
Pros:
No need to change the stylus only the tip & disc
Updated with thinner disc tip
The curved design of the rubber point gives a non-slippery grip
You can use only the mini part of the big stylus also
Cons:
Using on the dirty screen can result in scratches
4. CCIVV Stylus– Slim Stylus with Widened Tip

CCIVV stylus is a stylus with a broader but thinner tip of 0.24 inches. Its highlighted feature is it can ignite so fast that you will love to write with it.
The body clip of it is a solid stainless steel clip and oxidized aluminum barrel that makes your grip so comfortable to use. And the tip also protects the screen from any greasing, sweating, or finger marks.
This 5.3'' stylus is a perfect stylus for iPad air 2 and also in other android /iOS devices. Again, you get extra several rubber tips with it, and you can use them for replacing tips further.
Pros:
So durable with replaceable rubber tip
Easy to hold & use
Given extra tips lasts for years
Attractive colors & reasonable price
 Cons:
The slightly longer length looks awkward to some users
5. AICase Stylus– Highly Precise & Sensitive Stylus for Air 2

AlCase introduces a stylus that is not only just compatible with iPad air 2 but also a universal stylus. From school-going students to teachers and teenagers to professionals, it is an ideal stylus with great performing features.
Its 1.45 mm tip is very captive and precise. It will help not make any offsets or lagging in writing. Besides, it helps the screen keep free from any finger marks or scratches.
There is a magnetic closing cap on the tip that keeps the tip safe from any specks of dirt. The stylus can be chargeable with its USB cable. The pen shuts off automatically and gives blue blinks of light after fully charged. Its 2 in 1 precision formula helps to get the perfect writing.
Pros:
Writing with more precision and accuracy
No need Bluetooth connection
Lightweight & easily usable
Longer battery life
Cons:
Does not work correctly without the little bottom part
6. BoxWave Stylus– Non-Breakable Stylus for Air 2

The highlighted feature of it is that it is not breakable, super durable with fiber mesh technology. Its tip is electric sensor conductive.
This super sturdy stylus claims to be non-tearable and unbreakable. So, you can use it in a very convenient way. To work with, it won't need any angling or pressure. Again, the extra benefit of this s-pen is it has three layered attaching points on its body—attachment for a headphone jack, any clip for attaching keys, rings, etc.
It has a long length and is constructed with a robust aluminum barrel. Again you will be attracted to its module of cleaning during use.
Pros:
Tearing free & non-breakable
Ultra-durable
Cleans the screen while using
Flimsy & cheap
Cons:
A not good one for serious drawing
7. CLCCON Stylus– Energy Saving Rechargeable Stylus

The stylus works perfectly for Apple devices. So, you can use it easily on air 2 or any other Apple device. The additional benefit of this stylus pen is you can recharge it with any Apple or Samsung charger, adapter, or power bank.
It has an updated 1.45 mm tip. It's offset free as a result, you will have perfect writing declining spelling mistakes. And the pen gives you a natural feeling of writing on paper.
It is rechargeable, and it does not need any Bluetooth connection or any app to use. It is super fast in responding, and it automatically turns off after 5 minutes of inactivity. So this is an energy saver yet.
Pros:
Energy saver
No need Bluetooth connection or any app
Finest copper tip
Can be rechargeable with an ordinary Apple charger or power bank
Cons:
Only coherent with Microsoft devices.
Considerations Before Choosing a Stylus for Ipad Air 2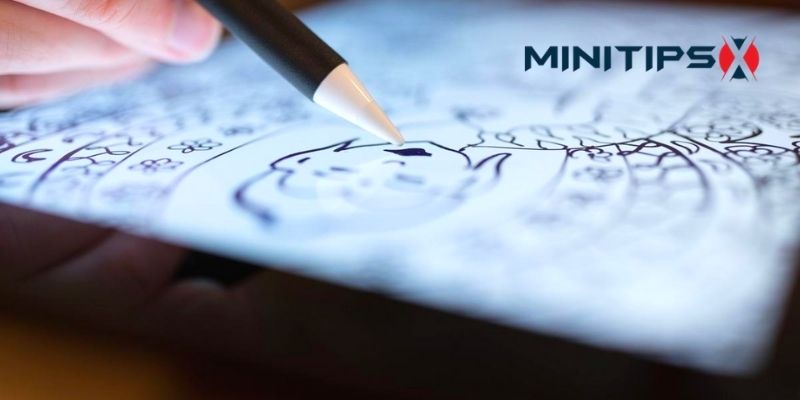 Buying one stylus among the various brands is a tough one to do. Besides, different companies hype people by showing one and giving another one.
So, to refrain from befooling, you need to keep some crucial things in mind while buying the best stylus for iPad air 2.
Choose the Right One
While buying a stylus for air 2, make sure the stylus is compatible with air 2. Sometimes the companies show compatibility on their features, but in reality, they don't. So, be careful and first check with the precise device.
Be sure of durability
Before buying, always make sure of the strength of the product. It is essential to check
Look for the Quality First
While purchasing a stylus, check the quality at first. If it is not a good one, then it will not last long. Again, choose that one giving a long time warranty so that you can be sure of the lastings. 
Price Is Also Remarkable
The better product sometimes costs much. So, it will not always be wise to choose the cheaper one. Choose the good one having many features with benefits also.
Frequently Asked Questions(FAQs)
Do I Need to know Some Extra to Use A Stylus?
No, you don't need it. A stylus is like a normal pen. The fact is you will use it on your smart tool and nothing else.
How Stylus Works?
The touch screen devices detect electric sensor spots usually. Every stylus is of conductive material so that it can send touch or the sensor to the touch screen.
What type of stylus will be best for iPad Air 2?
For the 2nd generation of Ipad Air, it does not need any extra features. Only see the compatibility with the device and the qualities with highly user recommendations, and that will be enough for long time use.
Final Words
The article includes the 7 best stylus for iPad air 2, and these are the highly-rated with great operating features. Each one features different unique benefits. So, read the entire article to know about them and select your desired one.