Recently some users were claiming that they can not access AOL on their iPhone around the world. Mostly this issue can be seen in the UK.
This issue can be because of poor internet connectivity, server issues, due to incomplete settings, etc. These settings may IMAP or POP settings, and so on.
If the AOL app isn't working on your iPhone device, then don't get frustrated. Discover how to fix your app within a short time.
Though it is a common issue among iPhone users as well as there are always ways to fix it, you can carry out below troubleshooting steps on How to Fix AOL Mail is not Working on iPhone.
Check two issues before fix AOL mail
For syncing mail, you have to set up your mail first.

Make sure that your email account is syncing with the Mail application.

Via Down Detector or another related site, iCloud, AOL, Outlook, Google mail servers, etc may down, if you face this issue, then check again. Check the reports which are in the last 12 to 24 hours.

Check your Internet connection

If your internet connection is absent, down, weak, or spotty, then your mail app can't download emails or work correctly. It is a common problem also. So, you have to reset WiFi or Mobile internet Connections for ensuring.

Go to Settings > WiFi. Then turn it Off. Next, switch on Again.
How to Fix AOL Mail is not Working on iPhone
To fix iPhone AOL mail read the following steps carefully. Oh, this video can help you too!
Step 1: Use Airplane Mode to Fix AOL Mail if not working
Select Settings first.
To turn it green, the bar needs to slide.  After sometimes, you must switch it off.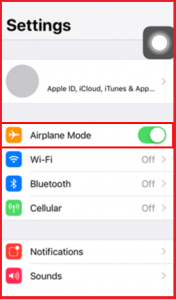 Step 2: Reset Network Settings for Stronger Impact
Select Settings then go to General > Reset > Reset Network Settings.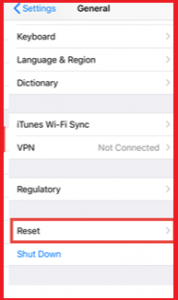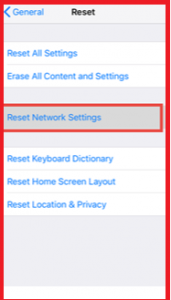 Enter your password if needed. Confirm for resetting
If you have WiFi ID and password, then do this otherwise not.
Step 3:  Delete your email account from iPhone
Go to Settings > Accounts & Passwords.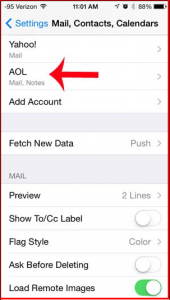 Scroll down until you find the AOL account and then select it.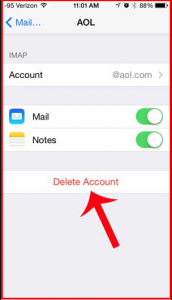 Click on the "Delete Account" option.
Step 4: Restart your iPhone
When you have confirmed that the deletion of the account is complete, then restart your device.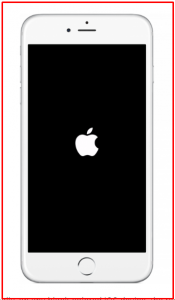 Step 5: Add email account
Go back to Settings > Passwords & Accounts.
Click on the Add Account option, which is on the bottom of the page.
Tap AOL from the open list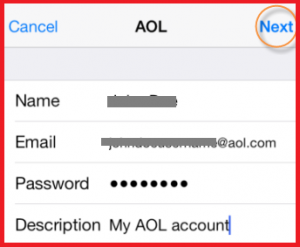 Step 6: Now set up your email account
After setting up your mail account on your iPhone, then try it once. Now you can be able to download and open up your emails and read messages.
If these above solutions can't be able to help you so, don't forget to contact customer care. You can rely on them that they can provide you valid answers and more accurate information.
That's all are our solutions if AOL Mail is not working on iPhone.
For your different working purpose, when you rely on your iPhone's email application heavily, then your mobile is on extreme pressure. So then you can't receive or send any mail even can't log into your AOL mailbox. If you are facing such a problem, we are hoping that this article meets your needs. We are betting that it works perfectly.
More To Explore: