It's really irritating when you want to enjoy your Android phone with your old flat-screen TV, but you are failing repeatedly.
Really you are! Don't lose your heart. Of course, you are in the right place to get an idea about how to connect Android phone to TV using AV cable.
By using AV cable and adding some tools related to your TV, you can share your Android phones content with tv. Here we are presenting two easy processes.
Please follow them.
Let's Have a Look at How to Connect Android Phone To TV Using AV Cables
AV Cable is called an RCA cable or composite cable. If your TV is an old flat screen-based that has no HDMI input port, then you must need an AV cable.
In that case, we will give you a creative idea to use your TV with AV cable or composite port.
What Tools You Need To Connect
HDMI – to- composite converter.
Av or composite video cable.
Confirm HDMI output in your Android phone.
MHL adapter.
HDMI OTG cable.
Phone charger.
Power cable.
First process:  Using HDMI converter
First Step: Connect HDMI output to Android phones
At first, you have to connect the normal HDMI OTG output cable to your Android phone. And another side to the  HDMI input port on the converter device.
Second Step: Connect the converter to TV's av point
After finishing the task of HDMI OTG cable, you have to connect Av points with the converter.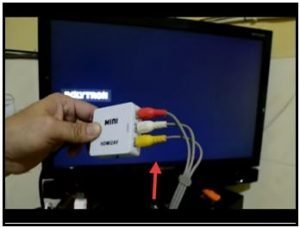 Then you have to connect the converter to your old TV through an Av or composite cable.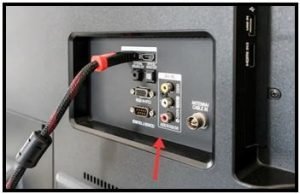 Third Step: Connect point in the right way
When you will connect point you have to remain to assure about color settings. Red for red, white for white, yellow for yellow, in this way you have to organize your av cable's pin.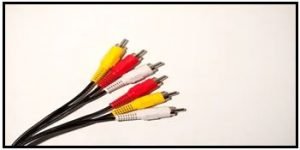 Make it sure that you are selecting the AV input on your TV correctly and check it whether it is working or not. Now your phone's video output is available on your older TV.
Fourth step: Connect the power cable with the HDMI converter
Finally, you can set up your tools though giving charge your HDMI converter.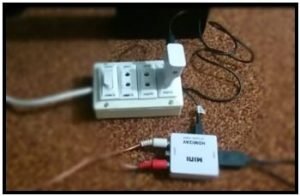 After finishing all the process you enjoy your old TV with your Android phone.
Second Process: Using MHL adapter
 By applying another process you can also connect Android phones to the TV using AV cable.
you need an MHL adaptor for your phone and another adaptor for HDMI to VGA for your TV.
The two adaptors will enable you to connect your devices to the TV
Av cables also need to be connected.
Now you can watch the contents of the mobile screen on your TV.
We hope that you can easily understand the process. Now it is Crystal-like clear that how to connect Android phone to TV using AV cable. Although AV cables are available in selected TV models. please check TV specification and manual for the availability of Av or composite cable part.
More To Explore: