iCloud is one of the many services included under Apple ID where your data is protected. This ID supports you to choose and regulate what you want to share. With your iCloud account, your photos and contacts backed up automatically on another synced account. Sometimes this can be a concerning issue of privacy crack. In this situation signing out of iCloud account can be your solution.
Here in this article, we will take you through 7 easy steps on How to sign out of ICloud account.
How to Start
As mentioned earlier iCloud is a service under your active Apple ID. Thus this process will mainly focus on your Apple ID. So let's look into the process of signing out from iCloud account.
7 Steps For How To Sign Out Of iCloud Account
In order to sign out from your iCloud account, you need to sign out from your current Apple ID. Follow the simple 7 steps to sign out from your Apple ID:
Step: 1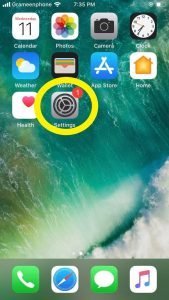 In order to sign out from your iCloud account gets into the "Settings" app in your IOS device. By clicking this, you will access your Apple ID into which you are currently logged in.
Step: 2
So here in settings you will see you're logged in your current Apple ID. You will find all services under apple ID which will also include the iCloud account.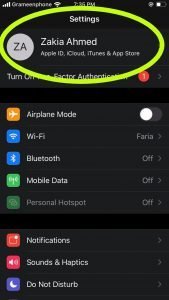 Step: 3
Scroll down to the end, where you will find the option "Sign out". Tap on this option.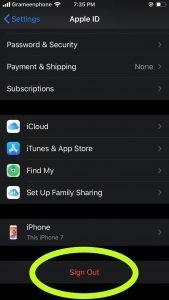 Step: 4
You will see a small dialogue box asking for your Apple ID password. Write the current apple ID password as marked on the image.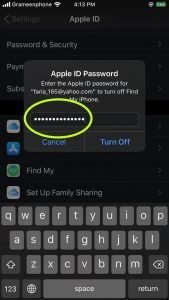 Step: 5
After laying your password, tap on the"Turn off" option.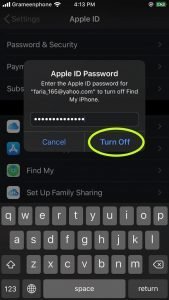 Step: 6
Now you will find a new dialogue box asking for your confirmation, here you have to tap on "sign out" at the right-hand top corner.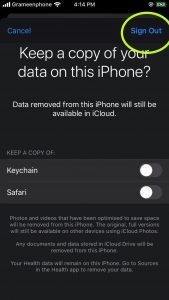 Step: 7
To finish the process, you will be asked for your final confirmation, so once again you have a tap on the "Sign out" option.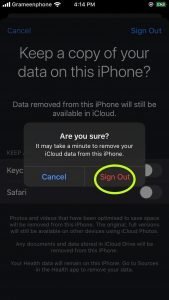 Finally, if you will get this on your screen, then you have successfully signed out from all the services under apple ID including iCloud.
Final Word
So by now, you know how to sign out of iCloud account. It is very easy and quick. We hope this will be helpful to you.
More To Explore: