If you make your mind buy a MacBook or MacBook Pro, but you get drowned in disappointment while calculating the number of zeros in the price list. But do not get upset, because so many people all over the world grapple to afford the latest Apple products.
Well, a rescuer is always with you in the guise of refurbished items. Just because refurbished products cannot again sold in the marketplace at its list price, so it has sold at a discount price. Buying a refurbished device may save your money without compromising the quality of the product and it also like the new device.
We will provide a list of best refurbished MacBook 2021, with some vital considering factors to make this buying process easy for you.
Best Refurbished MacBook
Refurbished products look and work as a brand new mac, and it also saves your credit card bills. In this part, we will talk about the five best refurbished MacBook or MacBook Pro.
Go through this article to know all the unique features, specifications, and advantages of these devices and grab the most suitable one.
Let's not waste your time and begin the journey!

This refurbished MacBook Pro functions like a pro, just like the freshly bought one. It performs well in all the diagnostic tests, and all the defective parts have replaced. It features 16 GB of memory, 2.2 GHz speed, 256 GB of hard disc size, HD webcam, and 15.4 inches of high-resolution LED display as it gives spacious storage so you can store all of your crucial files and documents.
The Lithium-poly batteries provide charge up to 9 hours, and i7 core processor helps to browse different websites, work on documents or files, stream social sites, enjoy videos, and many more without lagging.
Though it is an older model, it can run the latest Microsoft Office and other soft wares without creating any problem. Overall, the operating system functions excellent and does not give you the feel it has refurbished or renewed.


If you are a photographer and searching for a refurbished MacBook Pro to do well-organized multi-tasking or perform any video or photo editing. Then no doubt this device with retina display, and the more extended battery is highly recommended for you.
Pros:
Great product
Functions good as a new one
Price-worthy
Good battery life
Cons:
Sometimes the charger can create a problem

Boost your productivity with this A-graded refurbished Apple device. It features 16 GB of memory, 13.3 inches LED display, 1 TB of enormous storage space, 2.50 GHz of CPU speed, and the 3rd generation of Intel core processor. This fast i5 processor makes speed quicker and maximizes the performance. You can effortlessly connect it to external screens by using USB ports. As it is a well-refurbished device, so no marks or scratches present.
Though this product has renewed, its performance and appearance do not disappoint you. It provides a 60% high-speed graphics performance with super-fast Wi-Fi connectivity. The mobile computing system enables us to run several apps. The lithium poly battery of 63.5Wh holds the charge for 7 hours. It also supports Bluetooth connectivity, and the high-resolution display viewing facility allows you to enjoy realistic images or videos on a wide display screen.


If you want high power with massive storage space for doing your multimedia or light editing tasks, this refurbished Apple product is the ultimate savior.
Pros:
Provides ultra-fast speed
Can do multi-tasking like a pro
Functions great
Long battery life
Cons:
Due to overuse, it may become slow

Though it is renewed, this light-weight mac will exceed all of your expectations. It comes with 128 GB of enough storage space, 4 GB RAM, 1.6 GHz processor speed, 5i Intel core processor, 11.6 inches display, and 6000 HD graphics to increase the picture quality. Its advanced turbo boost technology allows the processor to work faster and gives max graphics performance.
This ultra-slim device is available in black color. It supports Wi-Fi and Bluetooth connectivity, and the package includes all the necessities (charger and port).  The 5th generation of the core processor works for boosting the processing performance and power. The latest turbo boost technology supplies extra power and makes it energy efficient.
The high-resolution viewing enhances picture quality and delivers smooth video streaming. You can store your essential documents and files in its spacious storage space. As it is light-weight so you can easily take or carry it, and its prolonged battery life won't disappoint you.


It is a good deal for those who are looking for a light-weight and thin device for doing studies or any writing jobs.
Pros:
Best refurbished MacBook for multi-tasking
Performs better
Light-weight
Money-worthy
Cons:
Can create little noise due to overuse
#4. Apple MacBook Air  – With Fast-Performing Processor

This B-graded refurbished device won't make me feel downhearted. Some highlighted features of this device – 64 GB of enough storage, 11.6 inches display screen, 720p HD webcam, 1.7 GHz processor speed, i5 Intel core processor, long battery life all these features come together to make it efficient.
The updated turbo boost technology maximizes the speed of the processor and increases your productivity, and its 4000 HD graphics enhance picture quality and your viewing experience.  It also supports Wi-Fi and Bluetooth connectivity so you can easily do your work effortlessly.
The glossy silver color and razor-thin casing upgrade its outlook and appearance. The package includes all the essential accessories includes ports, cables, chargers. But you need to check the keyboard and touchpad before buying.


If you need a high-performance device, then it is not the right choice for you. But if you are not a black color freak and looking for a device for simple web browsing or word processing. Then this sleek and light MacBook Air is suitable for you.
Pros:
Sleek glossy design
Great value
Long battery life
Upgrades viewing experience
Cons:
May not suitable for photo editing

If you are running through your working deadline and your device starts lagging. How does it feel?
Our next recommended device can quickly solve your issue. This B-graded refurbished MacBook Pro levels up your productivity without creating lags. It has some advantageous features, including 256 GB of plentiful storage space, 2.90 GHz of processor speed, 13.3 inches of LED display, i5 Intel core, long battery life, and 720p HD webcam. The package comes up with all the essential parts- ports, charger, or cables.
You can store all of your working files and documents as it provides a massive amount of space. It functions like a pro, and your work does not suddenly interrupt of lagging as it features a lag-free processor. Because of its super-fast network and Wi-Fi connectivity, you can work in any place. The 7 hours long battery life helps to finish your essential works just right on time. It has all the features, spec and software those Apple has provided, so you can enjoy the facilities and get benefitted.


It is a good option if you are looking for a budget-friendly model with enough power to do your daily professional works get done.
Pros:
Classy appearance
Great quality
Reduces the chance of lagging
Budget-friendly
Cons:
No color choice available
Factors to Consider Before Buying a Refurbished MacBook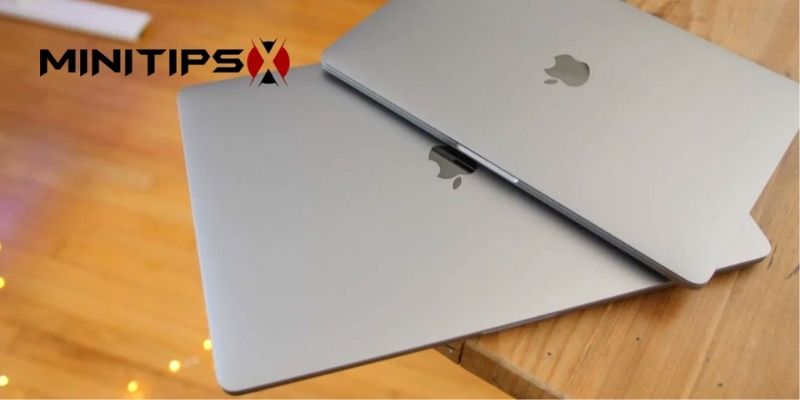 If you make a plan to give a refurbished mac to someone as a surprise gift or want to buy it for doing your own stuffs.
So before going to buy a refurbished MacBook for daily uses, you have to deal with some considering factors.
Let's take a glance at the highlighted essential factors before going to purchase.
Look-over the actual usage of the device
MacBooks are manufactured twice in one year. You need to check the actual usage time of the device. You can quickly check it by Apples Warranty Checker online.
This page provides you all the information about the recent warranty coverage. Also, it gives you the real name to do further searching if you need to find any particular data or updates about the model you purchased.
Cross-check the evidence of purchase
It is nothing wrong with clarifying the proof of purchase. Being a conscious buyer, you should check the receipt or digital copy (if it is purchased from the online store) of the product.
Check the battery life.
This one has considered one of the crucial factors. Check the load cycle capacity and load counts.
Explore all the functional keys
Check the keyboard, touchpad, and all the function keys correctly before buying. Because after buying purchasing the device, if you notice that the keyboard or touchpad does not function appropriately, it will cost you more to replace or fix it.
Verify all the product description and specification
Before buying, check, and verify all the descriptions, features, and specifications provided in the list, such as storage, operating system, adaptor, cable, or charger.
The prosperous fundamental condition to select the best quality refurbished MacBook or MacBook Pro is to pick the authentic dealer carefully.
Review the return and warranty system
Reviewing the warranty length and checking the return policy is an essential factor and always works as a safeguard for you. So check the return system and warranty policy to play safe.
Re-check the factory certification
Ensure that the refurbished MacBook, you decide to purchase has the official certification by Apple.
Price
Now it comes to the most sensitive factor, "Pricing." When you plan to buy a refurbished product, then the low cost is your priority because you want to save money. So do a little research on your desired outcome, check and compare the price tag.
Frequently Asked Questions
How can I choose the best refurbished MacBook for my daily use?
When you make your mind buy a refurbished Mac, you should analyze some key points to choose the best product for you, such as – right vendor, factory certification, return system, warranty, accessories, keyboard, and touchpad.
Is buying a refurbished MacBook a right decision and price-worthy?
If you want to save your money or limit your budget, buying a refurbished Mac is a price-worthy and efficient decision. But you should purchase it from an authentic vendor with a proper warranty. Because if you buy it without a warranty, you may make a big unforgotten able mistake.
How long does a refurbished MacBook last, and is it safe to use?
It will last between 1 to 2 years, and it comes up with one year of warranty. Though it is not a brand new product, it operates and works as the new one. Besides, it is safe and easy to use, but the only condition you have to buy it from the right dealer.
Wrap Up
There is always a negative stereotype that refurbished products are not right. They do not run for a long time, which is partially true if you do not purchase it from the authentic source without justifying the product's factory certificate, warranty, specifications, battery life, etc.
We hope this content helps you to know the ins and outs of these recommended products that we have already mentioned. Besides, we also present the reasons for the recommendations and discuss the essential considerable vital factors to give you a proper guide and try to make your buying process easy.
Do not waste time, make a to-do list, do some market research and analysis, buy the suitable and best refurbished MacBook, and make your investment profitable.